Description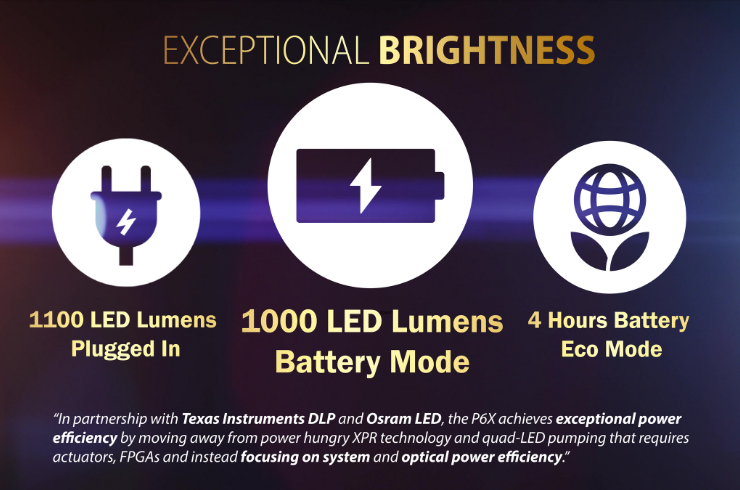 P6X Exceptional Brightness - 1100 LED Lumens (plugged in), 1000 LED Lumens (battery mode), 4 hour battery (eco mode)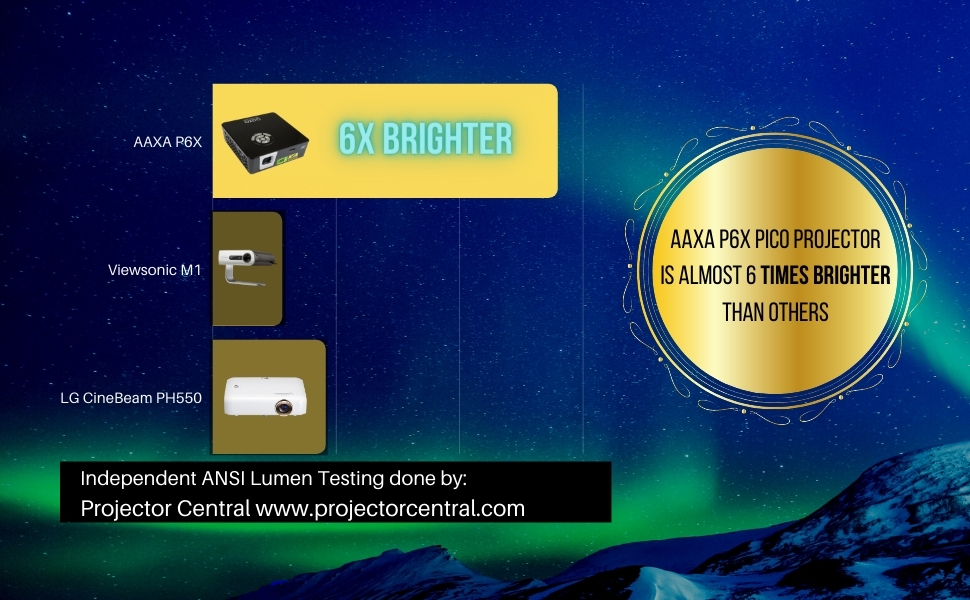 The P6X Pico Projector is almost 6 TIMES BRIGHTER than the Viewsonic M1 and the LG CineBeamPH550! Independent ANSI Lumen Testing done by Projector Central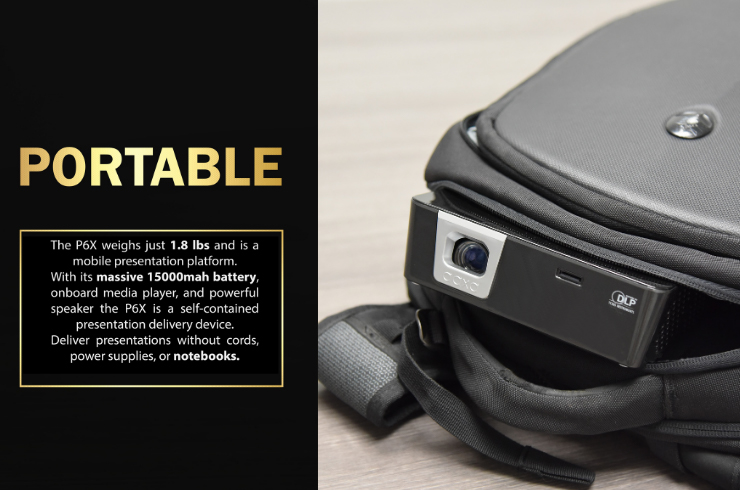 The P6X weighs just 1.8lbs and is a mobile presentation platform. With its massive 15000mah battery, onboard media player, and powerful speaker the P6X is a self-contained presentation delivery device. Deliver presentations without cords, power supplies, or notebooks.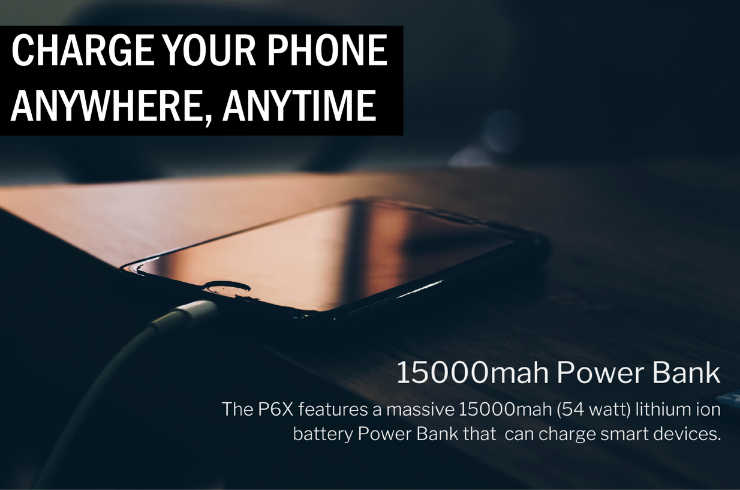 Charge your phone, anytime anywhere. The P6X features a massive 15000mah (54 watt) lithium ion battery Power Bank that can charge smart devices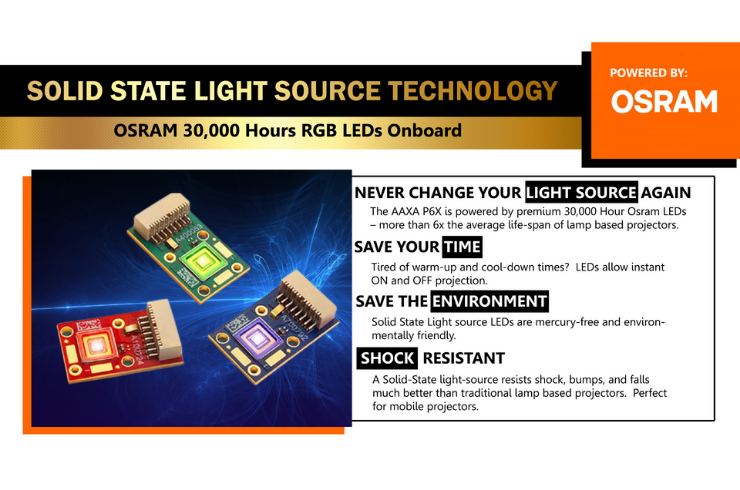 Never Change your Light Source Again - The AAXA P6X is powered by premium 30,000 Hour Osram LEDs - more than 6x the average life-span of lamp based projectors. Save your Time - LEDs allow instant ON and OFF projection. Save the Environment - Solid State Light source LEDs are mercury-free and environmentally friendly. Shock Resistant - A Solid-State light-source resists shocks, bumps, and falls much better than traditional lamp based projectors. Perfect for mobile projectors.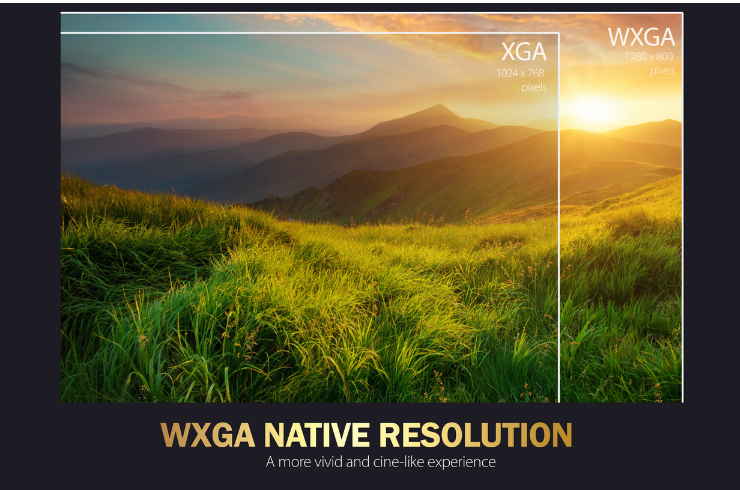 The P6X Features WXGA (1280x800) native resolution.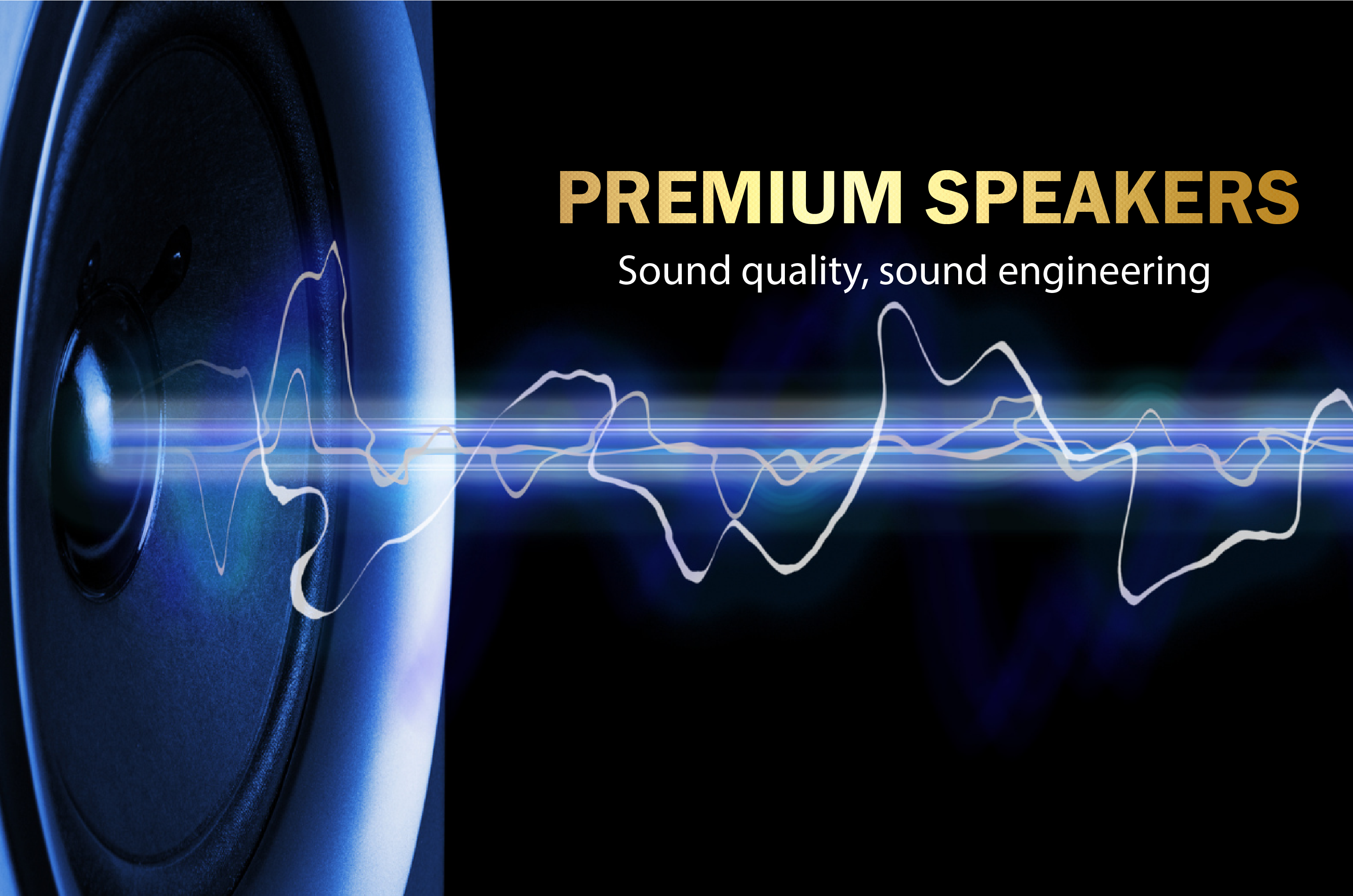 The P6X Features a room-filling 4 watt internal speaker.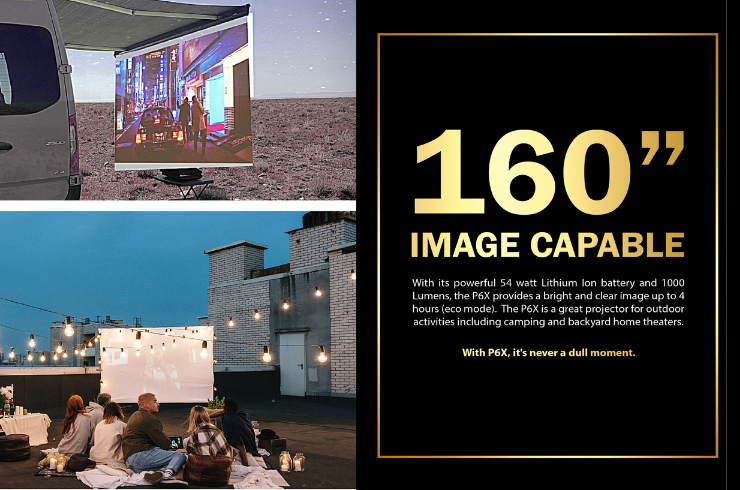 160" Image Capable - With its powerful 54 watt Lithium Ion battery and 1000 LED Lumens the P6X provides a bright and clear image. The P6X is a great projector for outdoor activities including camping and backyard home theaters.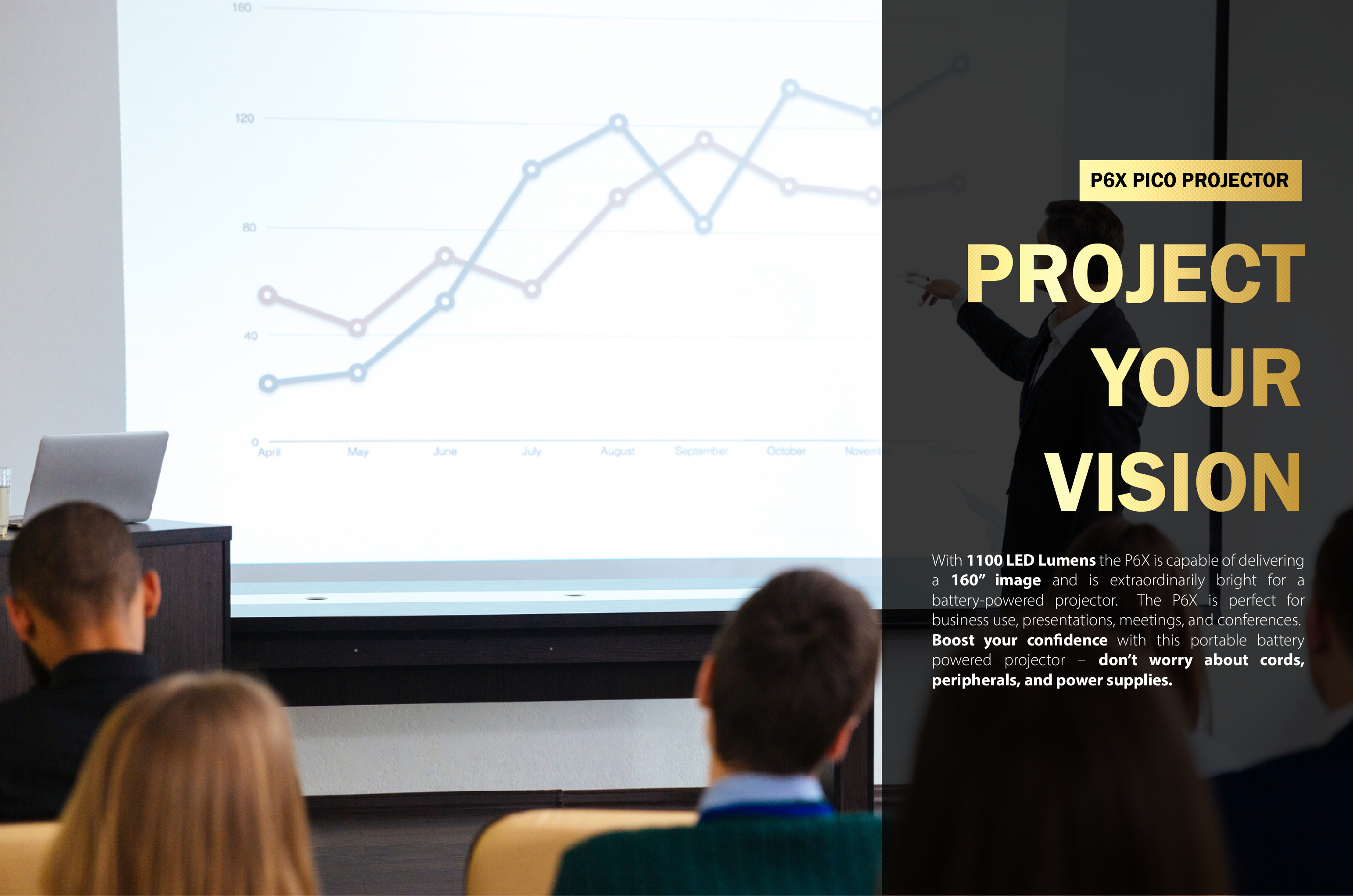 With 1100 LED Lumens (plugged in), the P6X is capable of delivering a 160inch image and is extraordinarily bright for a battery-powered projector. Perfect for business use, presentations, meetings, and conferences. Boost your confidence with this portable battery powered projector - dont worry about cords peripherals, and power supplies.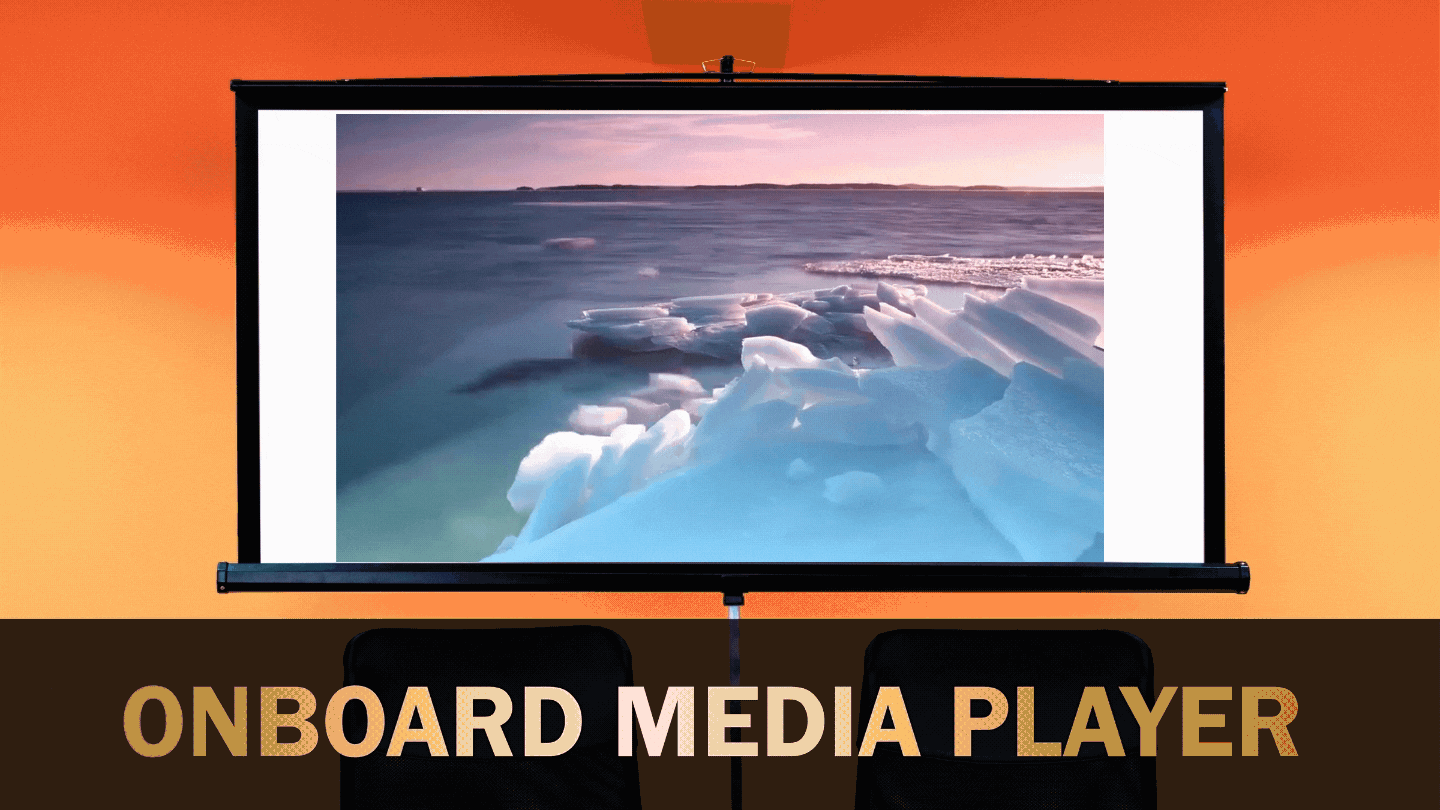 The P6X features an onboard media player capable of video, picture slide-show, and text media playback.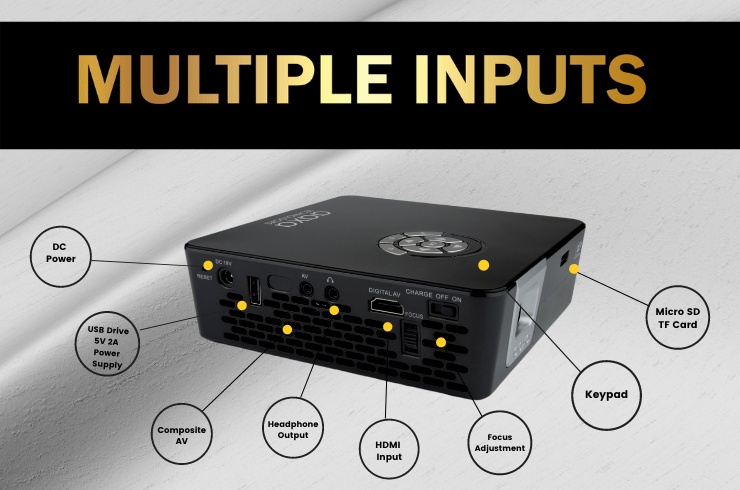 Multiple Inputs - DC Power, USB Drive / 5V 2A power supply, Composite AV, Headphone Output, HDMI Input, Focus Adjustment, Keypad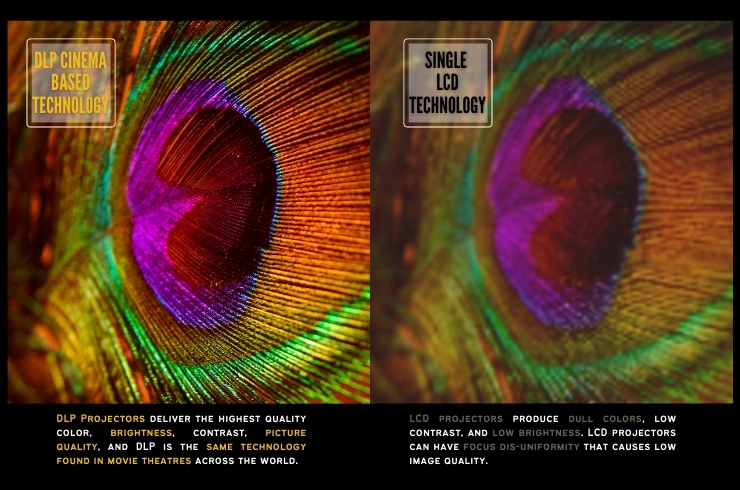 DLP Cinema Based Technology vs Single LCD Technology: DLP Projectors deliver the highest quality color, brightness, contrast, picture quality, and DLP is the same technology found in movie theatres across the world! LCD Projectors product dull colors low contrast, and low brightness, LCD Projectors can have focus dis-uniformity that causes low image quality.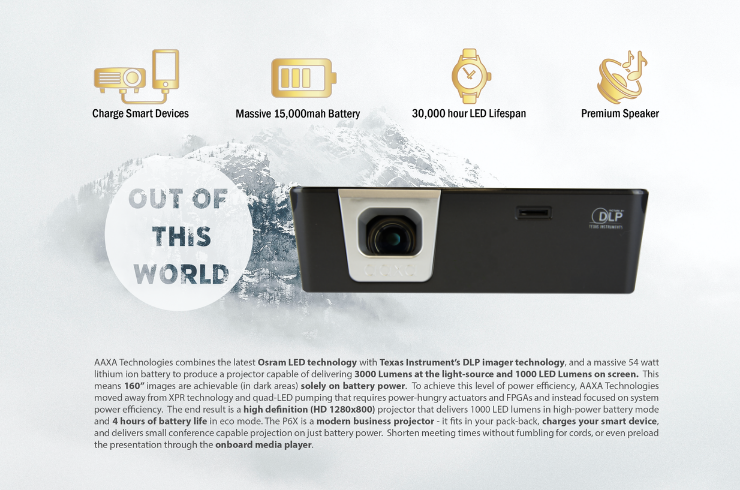 The P6X can charge smart devices with its massive 15000mah battery, features a 30,000 hour LED lifespan, premium speakers, and can projects up to 160inch images (in dark areas) on battery power. Its battery life in eco mode is 4 hours of battery. Additional features include a high definition (HD 1280x800) resolution, an onboard media player.
---

Native Resolution:

1280x800 (WXGA)

---

Brightness (Plugged In):

1100 LED Lumens

---

Brightness (Battery):

1000 LED Lumens (400 LED Lumens Eco mode)

---

Throw Ratio:

1.2:1

---

Contrast Ratio:

2000:1

---

Noise:

30dB

---

Projection Lens:

Manual Focus

---

Projection Image:

16 - 160 inches

---

Aspect Ratio:

16:9

---

Light Source:

Osram 30,000 Hour LEDs

---


GENERAL SPECIFICATIONS

---

Audio Output

4W High-Low Frequency Speaker
Stereo speaker / headphone mini-jack

---

Color:

Black/Gray

---

File Playback:

USB Memory Stick reader (up to 64GB)
Micro SD/TF Card Reader (up to 64GB)

---

Menu Language:

English, Spanish, French, German, Chinese, Italian, Korean, Japanese

---

Aspect Ratio Control:

16:9

---

Dimensions:

6.25 in x 6.2 in x 1.85 in

---

Weight:

1.81 lbs

---

Power Consumption:

52 Watts

---

Supported Formats

MP3 / WMA / OGG / WAV / AVI
BMP / JPG / GIF / TXT

---

Conformances:

CE, FCC Class A

---


BATTERY
---

Battery Specifications

15000mah (14.8v * 3650 mah)

---

Battery Run Time (Standard)

90 Minutes

---

Battery Run Time (Eco)

240 Minutes

---

Power Bank Output

5V 2A (10 watts)

---


INPUTS / OUTPUTS

---

Video In:

HDMI
Composite A/V (3.5mm Jack)

---

Audio Out:

3.5mm Stereo Headphone Jack

---

USB:

Full Sized USB 2.0


---

SD Card:

Micro SD/TF Card


---


INCLUDED ACCESSORIES

---

In the Box:

Remote Control
Composite AV Cable
Wall Charger
User Manual

---


THROW RATIO (1.2:1)



---

Throw Distance (Inches)
Screen Diagonal (Inches)

---

 20

19

---

 30

29

---

 40

38

---

 50

48

---

 60

57

---

 70

67

---

 80

76

---

 90

86

---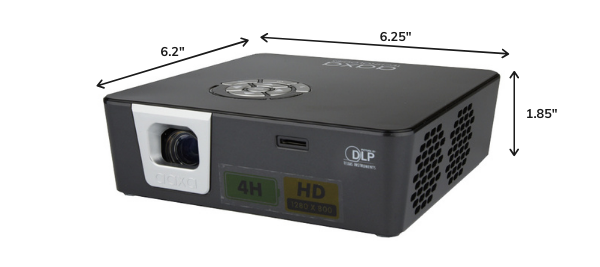 Payment & Security
Your payment information is processed securely. We do not store credit card details nor have access to your credit card information.