Companies are increasingly announcing return to the office plans as vaccinations roll out. Google said workers will start returning in a limited capacity in April. Wells Fargo will have their 200,000 employees currently working from home come back to the office after Labor Day.
Hybrid offices will likely still be an option with employees attending in person a few days a week. Part-time remote is the new standard for Microsoft and Citigroup.
To make the most of large spaces in the office to accommodate large groups for town halls, staff meetings and other gatherings, integrators are looking to large projection screens to optimize AV performance. Large projection screens allow visual content to be viewed from anywhere in the room while ensuring a great AV experience for all.
We invite you to consider the following options for large spaces in your next corporate install.
Atriums
The Tensioned Advantage® ceiling recessed electric screen series is designed with ceiling trim in place to conceal the rough opening. This two-stage installation option allows the screen case to be installed during the rough-in construction stage followed by the screen surface assembly during the finishing stage. This option is an easy addition for atrium spaces, and it has the advantage of recessing when not in use. Sliding installation brackets allow mounting flexibility for attachment of the screen housing to the structure above the drop ceiling.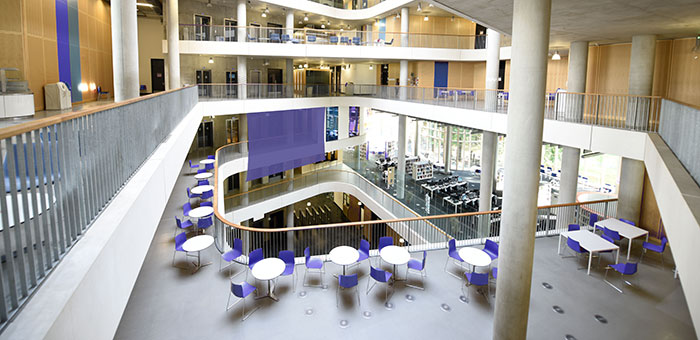 Commons/Annex
Add projection to your large commons area without detracting from the aesthetic of the space.
Designed for large venues, the Wireline™ Advantage® uses thin steel cables up to 29′ (8.8 m) instead of black drop to lower the screen to an appropriate viewing height for a clean, aesthetically pleasing presentation.
The Wireline features simple in-ceiling installation with sliding brackets and ceiling trim built into the housing. The extra step of concealing the rough opening with ceiling trim is eliminated. Sliding installation brackets make it easy to attach the screen housing to the structure above the drop ceiling.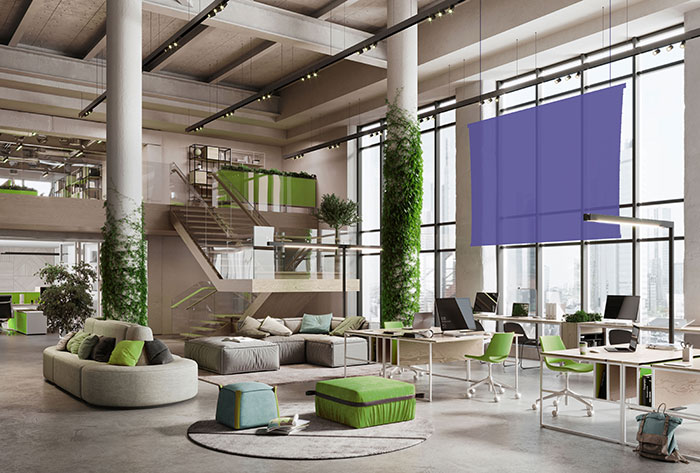 About half of the U.S. population has received at least one dose of the vaccine, and nearly 1/3 are fully vaccinated as of April 16. That's the good news. We'll get back to a new normal before you know it. Start planning now!